Every year more than 25,000 international pupils enjoy the benefits of living and studying at British boarding schools. But how do they find the right school? The British Boarding Schools' Network (BBSN) connects schools and student recruitment agents, making it easy for them to work together. Established in 2006, we provide services and events to enable British boarding schools to successfully recruit international students from a diverse range of countries in a time-efficient and cost-effective way. In addition, we have 'opened doors' for our global network of Approved Agents to find the right British schools for their client families. In summary, we provide all the Contacts, Knowledge and Support that our member schools and agents need to fulfil their important roles.
How we help British boarding schools and agents
Are you a British boarding school that needs:
to increase or diversify your recruitment of international pupils?
help with the knowledge and know-how in dealing with international markets?
to build fruitful partnerships with trusted student recruitment agents?
to know how to use limited resources and budget for best effect?
Are you an educational agent or consultant who needs:
to expand your portfolio of UK-based boarding schools, colleges and summer schools?
the tools to help you find the right schools for your client families?
to build confidence and knowledge to work with the UK sector?
opportunities to meet face-to-face with Heads and admissions staff from British schools in one place?
If so, the British Boarding Schools' Network

can help you

.
We are at the heart of the interdependent relationship between schools and agents, connecting them through services and events delivered by our team of sector-experts who have many years' experience of working in British boarding schools. We are a values-driven company that puts honesty, integrity and professionalism at the heart of all that we do.
Our community comprises 260+ member schools and 400+ Approved Agents who recruit thousands of international students each year from 50+ countries.
We have helped our member schools and agencies to survive and thrive through challenging times by being a forward-thinking, innovative and agile company with a passion for what we do. This passion has been the foundation for building a strong community ethos and drives us to deliver exceptional customer service and value for money for our members.
Every day, families across the world are considering study abroad options, envisaging the hopes and dreams for their child's future. We know that since the BBSN was set up almost 20 years ago, the connections made through our Network and at our renowned
British Boarding Schools' Workshops (BBSW)
have positively impacted the lives of thousands of young people who come from all over the world to study in the UK, taking their lives on a course that would otherwise have been undiscovered. So this is why we believe, our Network is where the magic begins...
We are the Network that connects schools and agents to build positive, effective relationships, enabling both sides to efficiently achieve their recruitment targets.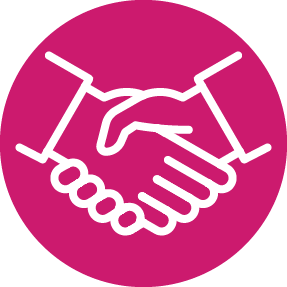 Contacts
We enable school and agent connections to be made, relationships to be built, and international boarding students to be placed. Agent members have access to a unique, fully-searchable database of British schools with detailed profiles, numbers and nationalities of boarding pupils, and admissions contacts. Our member schools value the database of 400 Approved Agents. We run networking events with a global reputation for excellence, including the British Boarding Schools' Workshops, facilitating face-to-face meetings - vital for building trusted partnerships.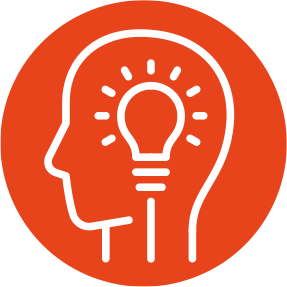 Knowledge
Our team of sector-experts collate and share, with our members, up-to-date intelligence about international markets, the UK education sector, visas and immigration, and international student recruitment into British boarding schools. Our Approved Agents also feed 'on the ground' news and developments from global markets, enabling schools to know exactly where and how to effectively recruit in different countries. Knowledge is delivered through weekly updates, regular webinars, training and market reports, all of which are available 'on demand' via the members' portal.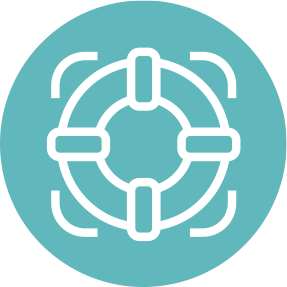 Support
Our team of strategic-thinkers who have worked in boarding schools, support Heads, Admissions and Marketing staff in schools to make informed decisions. We provide the tools and confidence to recruit international pupils from a diverse range of countries in a cost-effective way. We get to know our Approved agencies via one-to-one meetings, enabling us to understand their needs and helping them to find the right British schools for their client families. We offer bespoke advice to members and provide access to a welcoming community of like-minded professionals.
"We have been supporting international boarding recruitment for the last 18 years and are honoured to be considered, and called, 'leaders in the sector'. Through the important connections made via our Network, thousands of international pupils have benefited from joining British boarding schools. We are passionate about helping the sector to thrive despite the ever-changing and challenging landscape in which we operate, and we know that over the coming years, even more international families will find the right British boarding school as a result of the work we do. "
Suzanne Rowse
BBSN Founder & Director
Benefits of Membership
Our membership services and events provide the Contacts, Knowledge and Support for schools to successfully recruit boarders from a diverse range of countries, and for agents to access a broad portfolio of schools to enable them to find the right UK school for their client families.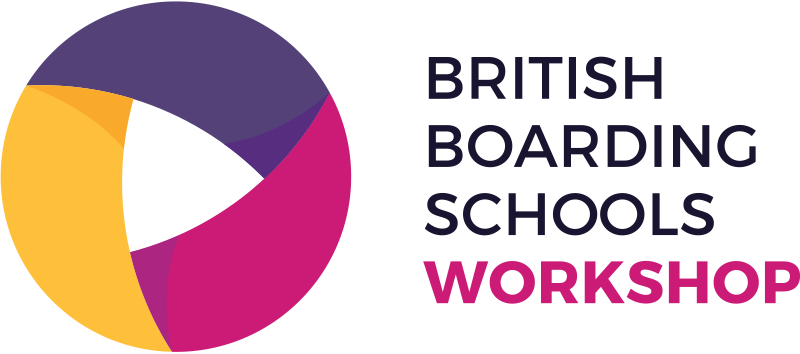 British Boarding Schools' Workshop
Our Workshops (BBSW) have a global reputation for excellence. Held each March and November, they bring together 320+ school representatives, agents and service providers for face-to-face scheduled meetings - vital for building partnerships based on mutual-understanding and trust.
These well-established events are known for being the most successful and time-efficient way for UK school staff to recruit international pupils from over 50 countries worldwide - without even getting on a plane. They are held over three days at the Radisson Blu Edwardian Hotel at London's Heathrow Airport.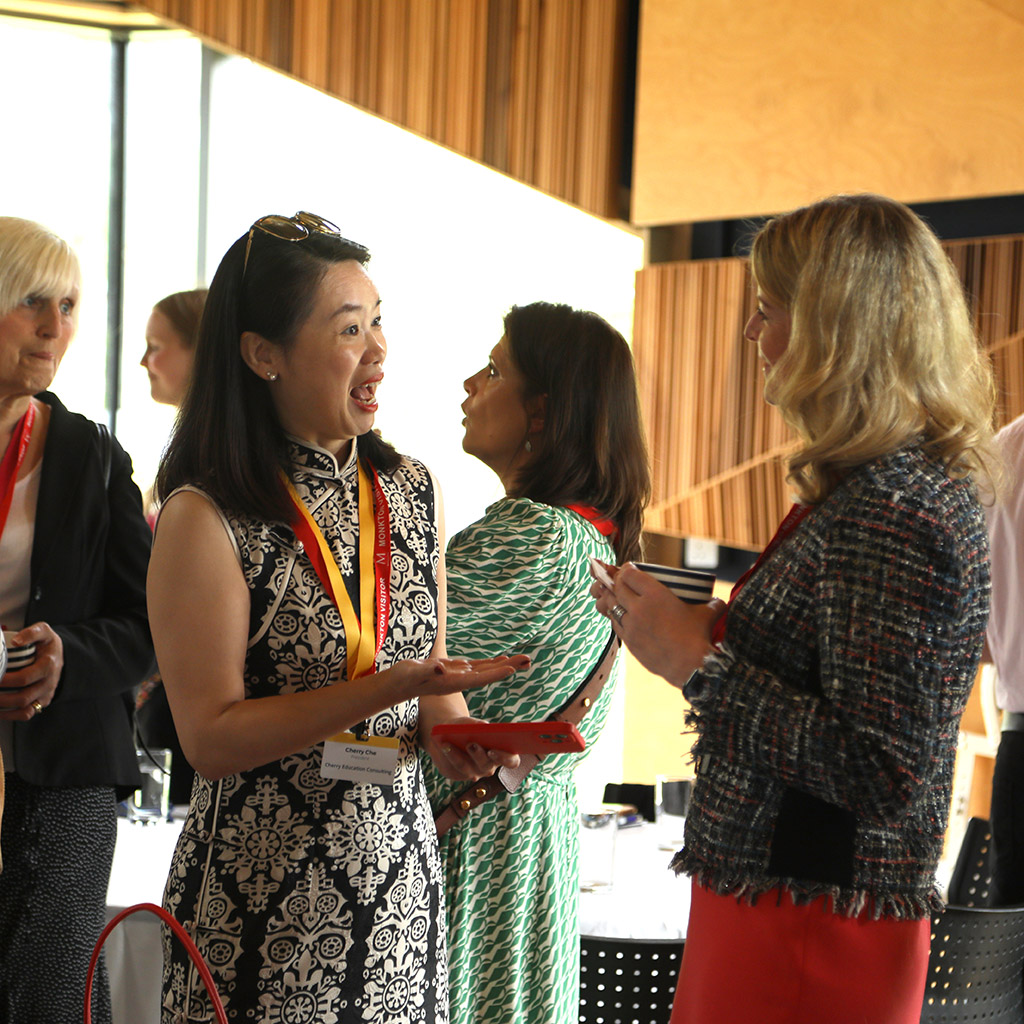 Networking Days
Held at member schools around the UK, our Networking Days offer further opportunities for school and agent members to meet face-to face and connect in a friendly environment.
Fam Trips
Agents value the chance to visit several schools as part of the Fam Trips (familiarisation trips) which we organise alongside the British Boarding Schools' Workshops (BBSW) held each March and November.