What is the British Boarding Schools' Workshop?
SCHOOLS
Would you like to recruit more international boarding pupils in an easier and more cost-effective way without getting on a plane?
Do you need to recruit pupils of the right calibre from a range of countries to create diversity in your boarding community and reduce risk and reliance on any one region or country?
Would you like to meet with carefully selected and reference-checked BBSN Approved Agents who place thousands of international pupils into British boarding schools each year?
Do you want to be part of a welcoming community of like-minded professionals who are willing to share their knowledge and experience at a boarding-focused event?
AGENTS
Would you like to meet face-to-face with Heads, admissions, marketing and boarding staff from 100 British boarding schools, colleges and summer schools at a boarding-focused event with a free entry, accommodation and meals?
Do you have clients who are looking for top quality educational programmes (short and long-term study options) where their children can study alongside British students?
Would you like access to the very latest information on British boarding schools without trawling through websites and literature?
Do you want to be part of a welcoming community of like-minded professionals who are willing to share their knowledge and experience at a boarding-focused event?
If so, we invite you to attend the market-leading British Boarding Schools' Workshop.
Our Workshops (BBSW) have a global reputation for excellence and our delegates often tell us it is "the best event I have ever attended!" The event sells out in a matter of hours, which is testament to its popularity and delegates tell us it is a market-leading event which they can't afford to miss.
Each BBSW brings together 320+ delegates from 100+ schools, 120 Approved Agents and several service providers for face-to-face networking via scheduled meetings in a friendly, professional environment.

Held each March and November at the Radisson Blu Edwardian Hotel near London's Heathrow Airport, and spread over three days, these established events are known for being the most successful way for UK schools to recruit international pupils via our global Network of Approved Agents recruiting from 50+ countries.
The BBSW is all about quality and only BBSN Approved Agents can take part. Our agents tell us it is a 'privilege' to attend BBSW as it a high-quality, professional event and unique because it is the only event where they can meet so many school leaders - around 50 Heads and Deputies attend each Workshop. This reflects the value that school leaders place on investing in their agent partnerships.
School staff and agent delegates have pre-arranged 20-minute appointments over two days, enabling them to meet personally with both new and existing partners. The meetings provide the opportunity for developing and enhancing long-term partnerships based on mutual trust and understanding.
More than 300 independent boarding schools have taken part in the BBSW since it was established in 2006.
For specific information for Schools, Agents and Exhibitors, please click on the left-hand menu.
Andrea Strong, St Edmund's School Canterbury
Head of Admissions
"The BBSW saves me time and money because it allows me to travel all over the world whilst sat in one place! Meeting new educational agents and catching up with trusted partners is invaluable for diverse recruitment."
Dave Watkin, Culford School
Assistant Head
"The BBSW has been a constant in my international recruitment life and the sense of teamwork and support in my early days was invaluable. BBSW has never been more relevant as we face global uncertainty and need to work more efficiently."
Su Hayter, Intake Education
Global Development Manager (Boarding Schools)
"BBSW is a true industry experience not to be missed. BBSN combine a highly professional programme of talks and scheduled meetings in a relaxed atmosphere which allows partnerships and friendships to strengthen. I also value the chance to meet so many Heads at BBSW, which makes it unique."
How does the British Boarding Schools' Workshop work?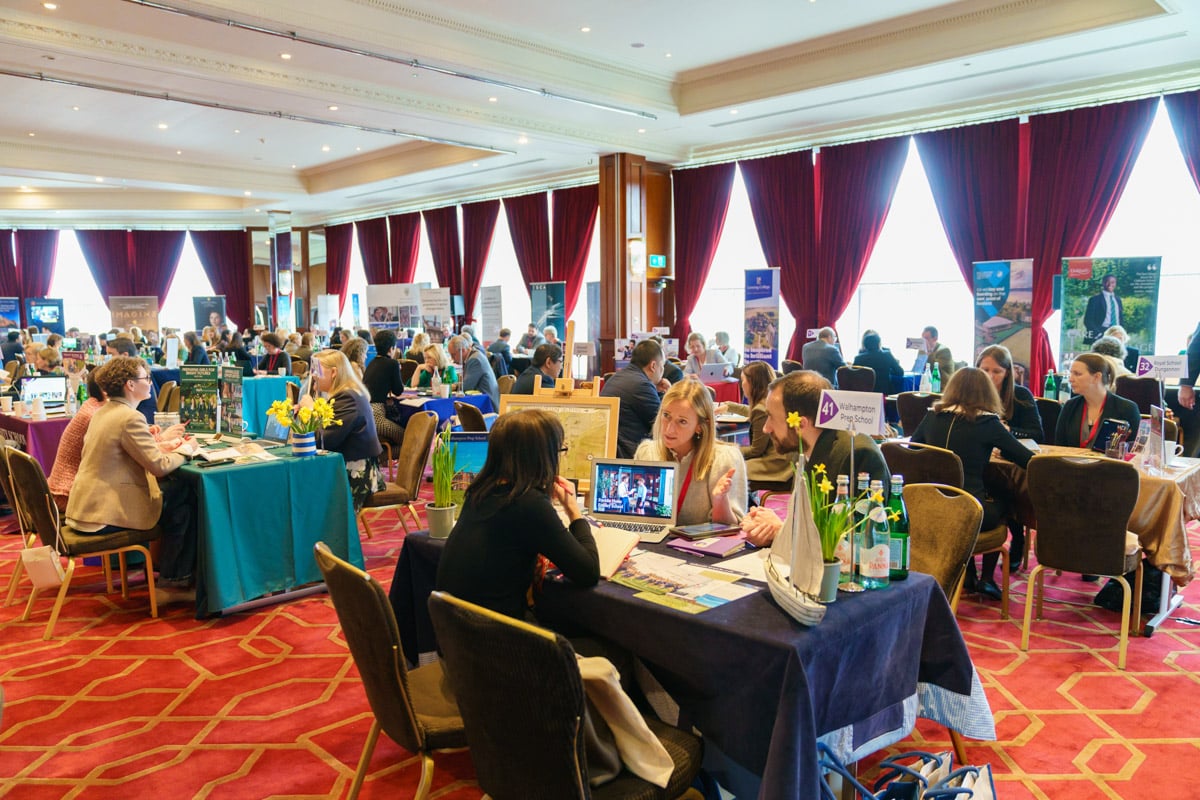 Twenty-minute, pre-booked appointments allow school representatives and agents to meet face to face. Delegates find the workshop is an ideal way to meet new partner agents/schools and find out what is happening in their markets/organisation. Many schools find the Workshop a great way to catch up with their existing agents, either via the scheduled appointments, or less formally over a drink in the bar or at dinner. It gives them a chance to put a face to a name, update them with the school's news, and just as importantly, get to know them better which enhances the working partnership.
By taking part in this event schools can maximise their marketing budget for the recruitment of international students. Participation should be viewed as a long term investment; whereas recruitment fairs tend to be a one-off event recruiting students for one year's intake, this event enables schools to develop and enhance relations with agents who will provide a steady supply of students for years to come.
There is no other means of reaching so many quality, boarding-focused agents under one roof. We are committed to ensuring that the agents who are invited to attend the BBSW are already established in the market, are carefully selected, interviewed by our Director and are triple reference-checked. The reason for this is simple: so participating schools will have a high success rate in recruiting international students and achieve a good return on their investment.
The success of the event depends on ensuring there is a good match of agents and schools. We invite agents who are knowledgeable about the schools' market and committed to recruiting students for British schools.
Anthonia Sawyerr, ALTS Education
Managing Partner
"The BBSW creates an excellent opportunity for schools and agents to connect, learn about each other and nurture their relationship. The event makes it easy for all delegates to be relaxed and comfortable to have discussions with one another."