We currently have around 400 Approved Agents (educational agencies/consultancies) which are valued members of the British Boarding Schools' Network. Being an Approved Agent member is a mark of quality, it recognises the valuable work that they do and it gives schools and families the confidence to work with them.
Our market-leading services provide the Contacts, Knowledge and Support to make it easy and cost-effective for agencies to build and develop strong partnerships with our 260+ member schools to successfully place boarding students from all over the world.
Membership for our Approved Agents is FREE OF CHARGE. However, all agents have to meet our strict membership criteria as set out in our Agent Membership Programme, which includes triple-reference checking and an interview, before they can be granted membership of our valuable Network.
Agents must have Approved status before they can attend our events, including the BBSW, and benefit from the members' portal with the database of schools, webinars and training.
Many schools have chosen to work only with BBSN Approved Agents because they know BBSN has high-standards and a rigorous process to gain Approved status.
The UKVI have confirmed that use of BBSN Approved Agents is within sponsorship compliance requirements. This means that our member schools can rely on our agent reference checks if they wish, yet ultimate responsibility remains with the school.
Benefits of Membership for Agents
The benefits of membership for agents are: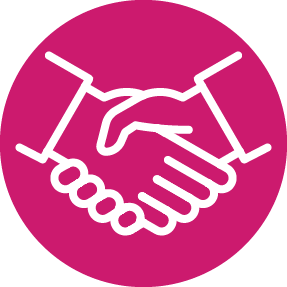 Be Recognised
BBSN Approved Agents have to meet our high standards and rigorous reference-checking procedures to gain Approved status –
recognising the quality of your company, giving schools and families the confidence to work with you.


Be Connected
Have access to our members' portal which contains a unique database and extensive search facility of 260+ British boarding schools with detailed profiles including boarding numbers and nationality data –
saving consultants valuable time and providing reassurance about what each school offers.


Be Engaged
Effectively build and develop school relationships via our members' portal and networking events, including the popular biannual BBSW events and fam trips –
reducing costs and maximising ROI on overseas trips.

Be Found
The database of BBSN Approved Agents on our portal is a 'go-to' source for schools who are looking to build relationships with professional, trusted and reference-checked agents –
raising your company's profile and increasing the number of agency agreements with schools.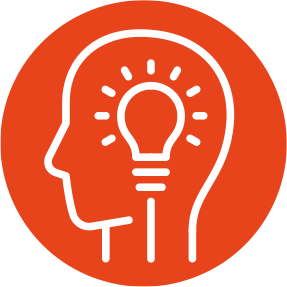 Be informed
Easily keep up to date with what's new in the wider UK education and boarding school sector via regular member updates, sector reports, and webinars, including student visa and immigration training –
enabling agents to feel confident in their roles, make informed decisions, and provide correct information to families.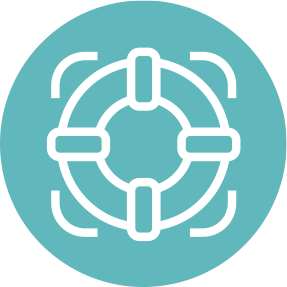 Be supported
Our experienced team provide a confidential and supportive sounding-board, whilst the Network offers the chance to meet, collaborate with, and learn from a friendly community who are all facing the same challenges –
improving staff wellbeing and giving them the confidence to do their job.
Julia Kolbasova, Almanax Ltd
Founder
"The members' portal is great. How perfect it is to open and download a school profile, how easy it is to compare and have all the data (pupil and boarding numbers, etc) at hand! "
Lipeng Song, UK Link Express Ltd
Managing Director
"In the past few years, you have given us lots of support and encouragement and shared valuable information about schools' co-operation and student experiences; not to mention the useful workshops and webinars. We are very proud to be a member of the BBSN."
Ozlem Dushi, Britannia Schools Education Consultancy
Director
"Thanks to BBSN we have been able to find the right schools for our students. I really appreciate the knowledge, communications and support available. The school search is easy to use, saves me so much time and enables me to connect direct to the admissions teams. I am really happy to be part of BBSN."
BBSN Approved Agent Programme
We recognise the vital role that professional educational agents and consultants play in the placement of international pupils into British boarding schools. Our new Agent Membership Programme was launched in October 2022 to formalise the work we have carried out for the last 18 years, and over 400 agents have now gained Approved status.
There is no fee for agent membership, but all agents have to meet our strict membership criteria.
Our Approved Agent Programme:
provides BBSN agent members with a certificate and annually updated logo to evidence and promote that their company is approved by BBSN as a mark of professionalism, credibility and endorsement;

protects our agent members' reputation and set them apart from competitor agents in this sector;

provides validity and evidence of rigorous quality assurance for our member schools and to the client families our agent members work with;

provides confidence to our member schools that they are working with high quality, reputable agencies, thus protecting their UKVI sponsor licence. UKVI confirm that use of BBSN Approved Agents is within schools' sponsorship compliance requirements. Our member schools are able to use BBSN references as part of their due diligence, if they so choose.
There are two levels of membership:
Level 1: BBSN Approved Agent for all agents who meet our strict Membership Requirements and are accepted into the Network.
Level 2: BBSN Trusted & Approved Agent for experienced, long-standing BBSN member agents who meet our additional requirements.
Further information about the Agent Membership Programme and an application form is available for agents who wish to apply to become an Approved Agent. Please contact us.
Please note that there is a one-off application fee of £420 (£350 + VAT) for processing your application. This fee is non-refundable and does not guarantee membership.